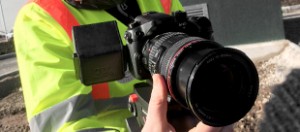 Create a video about your factory production process and exhibit the high quality of your company's products and high standards.
Engage your customers with a powerful video. Give them the unmistakable message to purchase your products.
Entice new learners with a School Promotional Video or a College Video Prospectus.
I've had loads of great feedback about my video with people asking me who did it. I was seriously impressed with the turnaround time and I would have no hesitation in recommending Shooters Media to anyone.
Shooters were brilliant thought the process and listened to our requirements. They were very adaptable and didn't mind making any changes along the way. I can not recommend Shooters Media enough.
We would recommend Shooters Media as a holistic and best value company, addressing our bespoke requirement regarding the professional and safeguarding elements of local authority youth service.
Thank you for your excellent work ethic and attention to detail. My client was very impressed and commented on your professionalism. I would happily recommend your services.
Shooters Media always meet my businesses needs for professional video and have given me complete satisfaction every time.
The quality Shooters deliver time and time again is second-to-none and is easy to see that the attention to detail is always at the forefront of what they deliver.