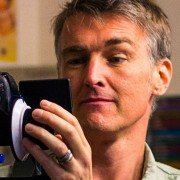 Shooters are a dedicated and reliable unit that produce excellent visual work.
Accrington & Rossendale College enjoys a reputation as one of the best Colleges in the UK – firmly placed in the top 10% of colleges in the country and awarded top inspection grades in every category after the last government inspection.
Accross is constantly investing large sums of money to bring students a campus and facilities which are amongst the best in the country, ensuring that learners are receiving the best chance of success while attracting experienced tutors with great track records in industry who can not only share their knowledge.
Shooters Media's relationship with Accrington and Rossendale College in Lancashire goes beyond humble work, as this college was the place where much of the team came together.
As well as developing the college's comprehensive Prospectus video and the more recent Alumni promo, we have been involved with a wide variety of projects over the years including the Pennine Film Festival, multiple videos for the apprenticeship schemes and photographing and supporting various award ceremonies.
Promo video showcasing just some of the successful former students studied at Accross
Prospectus video used online and on DVD which was included in prospectus brochures.
Fly on the Wall Documentary
Shooters Media were assigned to shoot a fly-on-the-wall style documentary following Accrington & Rossendale College students visiting Bruntingon Aerodrome in Leicestershire. The site is famous for being used for high-performance car testing.
ACCROSS Motor Department at

Bruntingthorpe Aerodrome