Walking Through Windows: Corro-gated
Shooters Media works with acclaimed Liverpool-born writer Heidi Thomas heading up an impressive list of talent accepting the first ever commission of a theatre project from Liverpool Cathedral, to run from Tuesday 29th June to Saturday 3rd July 2010.

Over 5 nights, when the Lady Chapel celebrates its 100th anniversary of consecration, there will be the chance to 'meet' nine women through drama, art, music and the Shooters Media Film Installation Corro-gated directed by Nick Breakspear.
Steven Thompson at The ACE Centre
Burnley Striker Steven Thompson records a couple of accustic tracks at The ACE Centre in Nelson.
The ACE Centre is an Arts, Culture and Enterprise Centre that hosts a range of activities designed to attract people of all cultures, ages and backgrounds into the centre of Nelson. ACE offers an exciting new destination for Pendle residents and visitors. With a dynamic mix of community facilities, top class music and theatre programmes, ACE is one of Lancashire's leading venues, a bright modern space for people of all ages and interests
Talent UK: The Academy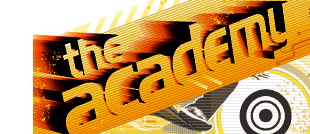 The Academy, a purpose built dance house is based in Rochdale. Greater Manchester. The project comes under the umbrella of Talent UK – a successful talent agency.

Shooters Media were approached to cover a show exhibiting a diverse range of performances of Streetdance, Hip Hop, Breakdance: Bboy and BGirl, Cheerleading, Drama, Musical Theatre, Body popping, DJ-ing, Burlesque, Pole dancing, Salsa, Stretch, Karate, Ballet and Tap
Premier Range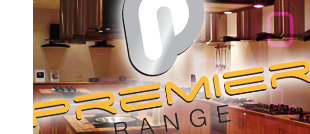 Premier Range are an internet based company specialising in the sale of various kitchen appliances from Gas and Electric Hobs to Cooker Hoods and Ovens.
Shooters Media were asked to create various short web-based videos to demonstate the products for the Premier Range website.
All the videos are professionally presented with voice over and contain the Premier Range logo.
Burnley Football Club: "I'm BOA"

One of the corportate Video's promoting Burnley Football Club's "By Official Appointment" scheme.The video features Burnley FC Chief Executive Paul Fletcher and various BOA members.
By Official Appointment brings businesses from across the North West together for networing events and advertising opportunities at Turf Moor. The commercial is played on The Big Screen before most Premier League games.
Rochdale Youth Service: Fusion 2009
Fusion is an annual Rochdale Borough Youth Service initiative, organised by the Youth Empowerment Team, delivered in partnership with all the secondary schools across the Borough. The aim is to promote community cohesion amongst young people and give them an insight into other ethnic and youth cultures.
Shooters Media covered the whole Fusion week at the Conway Centre, Anglesey. The programme includes team building, outdoor activities and a day long issue based workshop culminating in a show.
Souled as Seen
Shooters Media captured a live performance by Souled As Seen. Following in the footsteps of the greats like Otis Redding, Marvin Gaye, Aretha Franklin, The Four Tops.

The slick 9 piece band are establishing themselves as one of the leading cover bands in the UK . Performing classic songs from the Motown and Atlantic soul era plus disco and party favourites.
Operation Trojan
Operation Trojan was produced in association with The Safer Travel Unit and Lancashire Police Constabulary for internal use.
The film documents the kind of incidents that the police and the Safer Travel Unit have to deal with regularly, using their covert vehicles which appear to be normal buses and taxi's. Usually they are out there to stop underage drinking and anti-social behavior.
Due to legal and copyright permissions some clips may not be accessed for online viewing and downloading. Examples of individual projects are available on request. Contact us for more information.